https://music-corner.net/?p=418&fbclid=IwAR1yuH8Qu6TVjVLVMa7vdE_nu97QnDHDN8n7ZbOxGgXtqzRU2C59KiulsHs
Sastav THE PAINTS objavljuje svoj 3. single "ELEGY"
06/12/201906/12/2019 Ivan CuricIvan Curic 0 Comment
---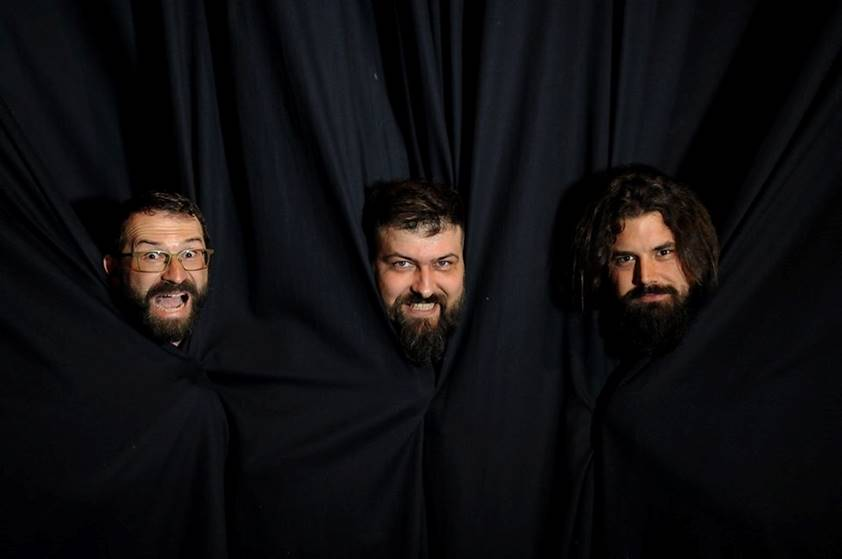 ---
Foto: Ernest Goršić
Nakon singla i video spota prvijenca "Not My Circus (Not My Monkeys)" sa kojim su se po prvi puta u travnju 2019 predstavili široj publici, te singla "Love Is Gonna Come" iz rujna 2019., sastav The Paints sada objavljuje svoj treći službeni singl – "Elegy".Pjesma je snimljena u Sunday Studios u Sv. Nedelji, te su je koproducirali zajedno sa iskusnim snimateljem iproducentom Svenom Pavlovićem. Cilj produkcije je, kao i na prethodnim singlovima, bio da se ostvari maksimalno prirodan, topli i neposredan zvuk i osjećaj sviranja uživo na studijskoj snimci. Pjesma je stoga odsvirana i snimljena uživo,a miks je rađen na "stari, analogni način" – umjesto na kompjuteru miksana je na pultu i snimljena pritom na magnetofonsku traku. Mastering je također rađen analogno u studiju koji je poznat po analognom radu – Calyx studio u Berlinu.
Postoje pjesme koje naše noge, ruke, bokove i cijelo tijelo zovu na gibanje i plesanje. A isto tako postoje i pjesme za plakanje nad kuhinjskim sudoperom.Elegy nije pjesma za gibanje i plesanje.
Info o singlu i snimci:
Autor glazbe – Grigor Bartolec.Autori teksta – Grigor Bartolec, Marko Vucelja,Snimano u: Sunday Studios, Sv. Nedelja.Vokal i bas: Josip Pavlović,Bubanj: Marko Vucelja,Gitara: Grigor Bartolec,Miks: Sven Pavlović,Produkcija: Sven Pavlović & The Paints,Mastering: Norman Nitzsche, CALYX mastering, Berlin,Video: ideja, režija, produkcija – The Paints,Video snimatelj: Ernest Goršić.
Foto: Ernest Goršić
Uredio:John Churich